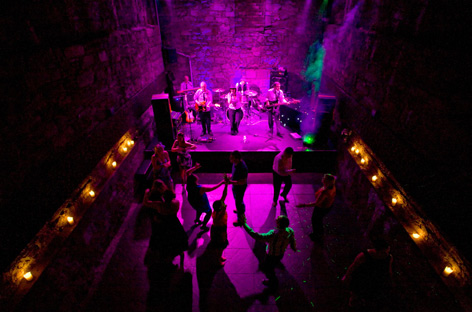 Overview
5 piece party band.
Can include a small ceilidh section.
Price Range
Prices range from £1250 to £2000
About
The Copy Cats are a 5-piece live band consisting of 4 male musicians and 1 female singer. Both Lorrie and Lee share the role of lead vocals providing you and your guests with a unique and varied evening of entertainment.
The CopyCats can play venues of almost any size. The CopyCats don't play any louder than is absolutely necessary to create the right atmosphere and have years of experience creating fabulous weddings and parties.
The members of The CopyCats got together out of a shared love for soul, funk, rock and disco music. The CopyCats have created a party band that combines a sense of style and sophistication with the spontaneity and sense of fun you would experience if you had invited us to your party as guests. Every aspect of The CopyCats performance conveys style, professionalism and quality.
Where are they based?
Based in Dumfries but play regularly throughout Scotland and across the UK.
Ask friends & colleagues what they think of this act...
Contact This Act
Check availability details & receive a free no-obligation quote directly from this Act... or simply ask any questions you might have...
Alternatively, send a single enquiry to multiple acts by adding this act to your shortlist before requesting a free quote...
Why book through Freak Music