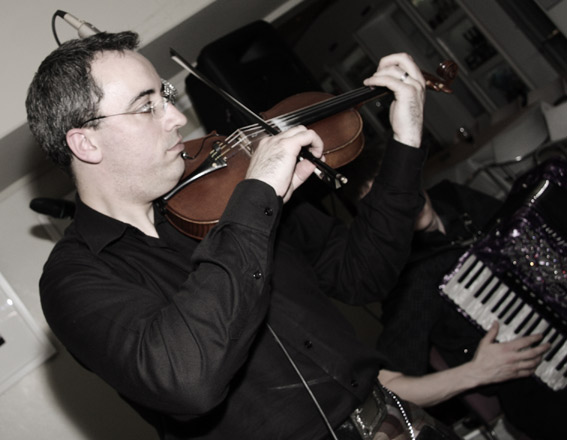 Overview
3 piece ceilidh band.
Includes caller as standard.
Price Range
Prices range from £650 to £800
About
The Dave Mackay Band are a hard-swinging, energetic meeting of three of the best players on the scene today. Performances display a level of ensemble playing and trust that enable the band not only to 'catch the moment' but grab it, embrace it and twirl it up and down the room until it has to go and sit down and have a wee drink to recover.
They know the responsibility that is placed in a band and take care to make sure everybody is included: it's no use simply playing the fast dances all night! They take pride in the music that they play and the enjoyment that it brings.
They call every dance: they are very good at this - even foreigners join in!
As Dave Mackay says, 'One of the quiet pleasures I take is listening to the room before we've even played a note and then, at the end of the night, listening again after the last chord has sounded. At the beginning of the night the energy of the room is all over the place; at the end of the night, everybody is on the same wavelength: the difference in the atmosphere is huge. I always think to myself, "We did that".
Where are they based?
Based in Glasgow but play regularly throughout Scotland and across the UK.
Ask friends & colleagues what they think of this act...
Contact This Act
Check availability details & receive a free no-obligation quote directly from this Act... or simply ask any questions you might have...
Alternatively, send a single enquiry to multiple acts by adding this act to your shortlist before requesting a free quote...
Why book through Freak Music