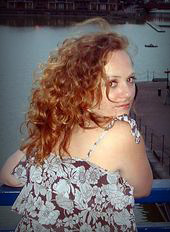 Overview
Solo female vocalist and pianist
Wide repertoire
Can also perform at wedding ceremonies
Price Range
Prices range from £300 to £1000
About
Piano/vocal covering jazz, blues, motown, pop, classical and original material. Set list tailored to suit the occasion. Extensive corporate, wedding, piano-bar and party experience. Louise has also toured extensively as a singer/songwriter.
Louise's diverse career began as a classical musician performing at the Edinburgh Festival and throughout Germany, singing with the Munich Philharmonic Orchestra. Her later progression to the worlds of pop, blues and jazz has seen her work with some of the biggest artists, record labels, studios (including Abbey Road) and promoters in the UK.
Currently, Louise is resident pianist at Metropolitan and The Corinthian in Glasgow. She is a regular on the UK live scene with shows at Celtic Connections 2011 and 2012, The Tron Theatre, City Halls and King Tuts in Glasgow, London's Bush Hall, Islington Bar Academy, The Cobden Club and Troubadour.. She has toured throughout the UK, Ireland and US developing her reputation as an inspirational live performer.
Louise's music has been greatly received in New York City and was invited to play at the City's 'Tartan Week. Since 2005 Louise has been visiting the city and has played some of its most legendary venues including The Living Room, The Bitter End, Piano's, Gramarcy Arts Club and Sin-e.
Her debut album was released in Jan 2011 and has received airplay on BBC Radio Scotland, BBC Radio York and CMR (Country Music Radio Nashville) as well as featuring in BBC Scotland's 'River City'.
'Impressive'
The Musician Magazine
Where are they based?
Louise is based Glasgow but regularly plays throughout Scotland and the rest of the UK.
Ask friends & colleagues what they think of this act...
Contact This Act
Check availability details & receive a free no-obligation quote directly from this Act... or simply ask any questions you might have...
Alternatively, send a single enquiry to multiple acts by adding this act to your shortlist before requesting a free quote...
Why book through Freak Music