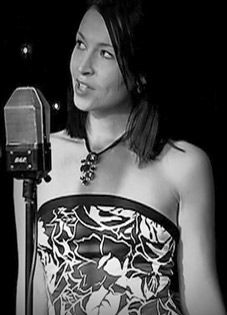 Overview
4-6 piece all round party band
Female lead vocals
Can add accordion and fiddle for ceilidh
Price Range
Prices range from £950 to £1900
About
Special Edition are a very experienced Function Band playing Dance music ranging from the "Big Band" era to modern Pop, Soul, Light Jazz and of course Scottish Ceilidh music.
Should your function require background music through drinks reception and dinner? Special Edition is well equipped both in musical repertoire and sound systems to cater for all your needs.
Matching smart dress, top quality equipment, lighting rig, reliability and punctuality are considered as the foundation for a successful function band like Special Edition.
Band Leader / Drummer and Scottish Dance Caller, Guy, has been involved in the live music scene since he was nine years old. He has performed in various styles of bands throughout his career: Dance, Pop, Rock and Scottish. Guy is also the band leader and co-ordinator of the band. As a Director and Producer of many theatre shows Guy knows what it takes to create a successful event and has worked with the best in the business.
Graham, the band's guitarist, has performed in some of Scotland's top Rock venues such as King Tut's, The Barrowlands etc and was chosen to perform at a prestigious "Welcome Home", gig for International super star Midge Ure. With TV and Radio experience behind him, Graham's modern and dynamic style adds a new dimension to Special Edition.
Jackie, the lead singer, is a successful studio recording artist in her own right, with albums and solo projects to her credit. She has also featured in many stage productions as an actress. Jackie has extensive live performance experience in theatre and corporate events Jackie fronts Special Edition in her own unique style and says "I am delighted to be part of Special Edition where I can allow all of my performance skills to flourish".
Piano/Keyboard player Alan, has worked extensively throughout the UK with various Cabaret stars. He is also experienced in providing solo piano accompaniment to augment an event programme.
Where are they based?
Based in Glasgow but play regularly throughout Scotland and across the north of England.
Ask friends & colleagues what they think of this act...
Contact This Act
Check availability details & receive a free no-obligation quote directly from this Act... or simply ask any questions you might have...
Alternatively, send a single enquiry to multiple acts by adding this act to your shortlist before requesting a free quote...
Why book through Freak Music