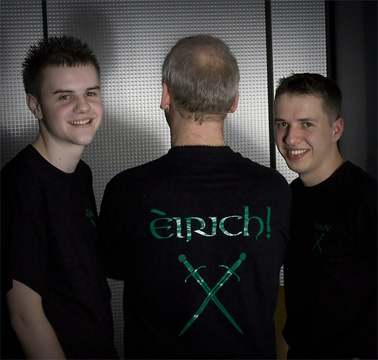 Overview
2 piece ceilidh and celtic band
Perform up tempo celtic and ceilidh tunes
Accordion led
Price Range
Prices range from £400 to £1500
About
Èirich are a traditional ceilidh/celtic folk duo consisting of accordion, and guitar. They perform using a good strong beat and Celtic tempo which inspires any audience to dance.
On guitar – Alex MacFie
On accordion – David Smith Hunt
Alex was born and raised in Kintyre, learning music and songs from an early age through his family and friends. He plays guitar, mandolin, and is known to be "one of the most dynamic bodhran players in Scotland" Alex has performed in most parts of Scotland, England and Europe.
David, who grew up in Argyll, naturally attending Ceilidh dances and highland gatherings was steeped in Celtic and Gaelic music from the word go! David has performed in many of Scotland's top venues from Campbeltown and Islay to Inverness, including Glasgow's West end Festival, Glasgow green, and Hogmanay at the Byre Theatre in St Andrews
Where are they based?
Based in Glasgow but play regularly throughout Scotland and across the UK.
Ask friends & colleagues what they think of this act...
Contact This Act
Check availability details & receive a free no-obligation quote directly from this Act... or simply ask any questions you might have...
Alternatively, send a single enquiry to multiple acts by adding this act to your shortlist before requesting a free quote...
Why book through Freak Music