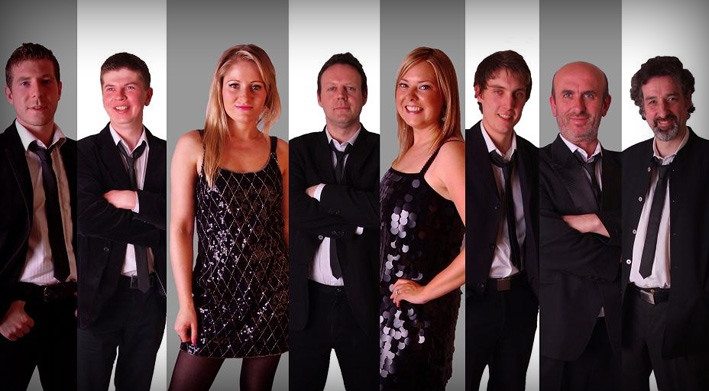 Overview
5-9 piece party covers band
Can play small ceilidh set
Optional brass horn section
Price Range
Prices range from £900 to £2500
About
Mojo rising disco and soul band is perfectly suited for all occasions particularly weddings, functions corporate events and other happy occasions. Mojo Rising are an experienced function band consisting of two lead female vocalists and 6 very talented musicians.
They can perform at any venue and use their own equipment, which is regularly tested for your safety. The band don't play any louder than is needed, and enjoy creating the perfect atmosphere for you and your guests to have a memorable experience.
Mojo Rising have an extensive repertoire of soul, disco, funk and motown, which travels from the 50's to the present day which guarantees to fill the dance floor. Together with soulful singing, fine guitar licks, outstanding keys, powerful horns and a rock solid rhythm section, Mojo Rising create an outstanding night of music.
The band have over 60 years of combined experience as professional musicians to secure the safety and happiness of you and your guests.
Please note: - depending on the size of the band you book, six piece or, eight piece, the musical repertoire may vary according to the instrumentation of the band.
Where are they based?
The band are based in Glasgow but regularly play throughout Scotland and the rest of the UK.
Ask friends & colleagues what they think of this act...
Contact This Act
Check availability details & receive a free no-obligation quote directly from this Act... or simply ask any questions you might have...
Alternatively, send a single enquiry to multiple acts by adding this act to your shortlist before requesting a free quote...
Why book through Freak Music