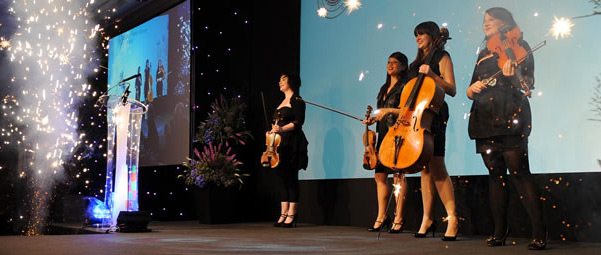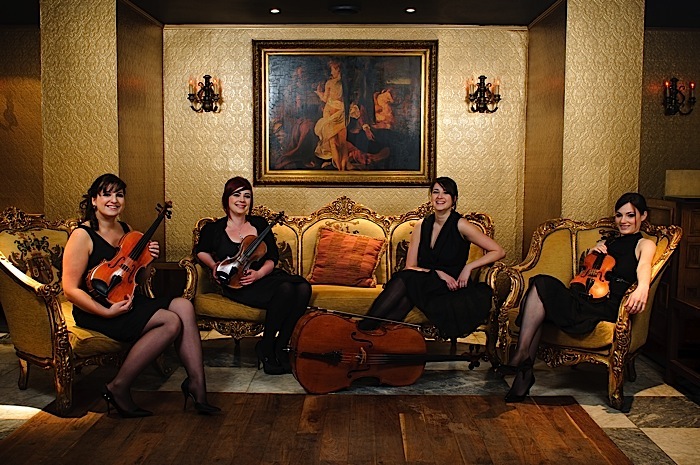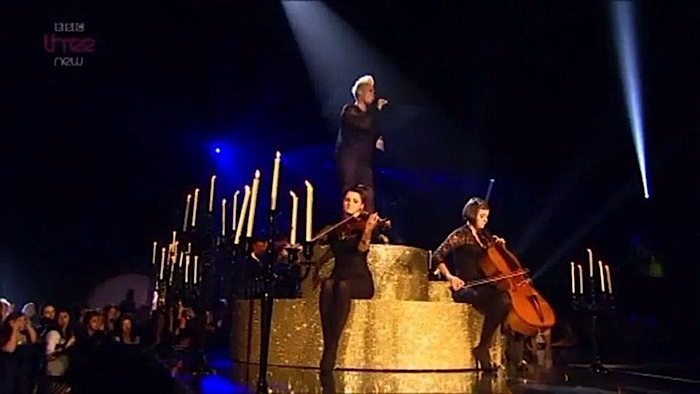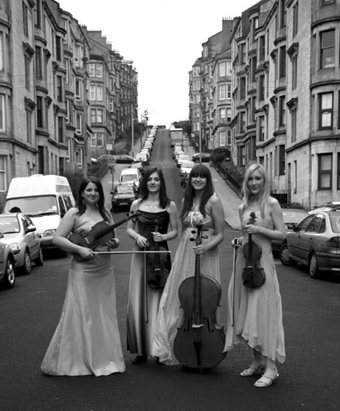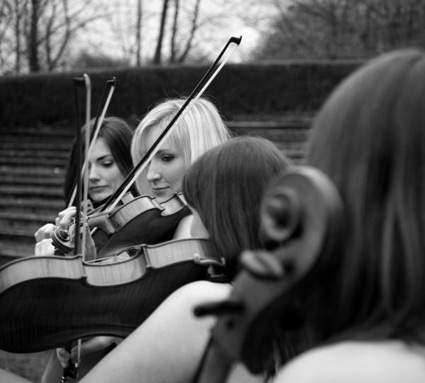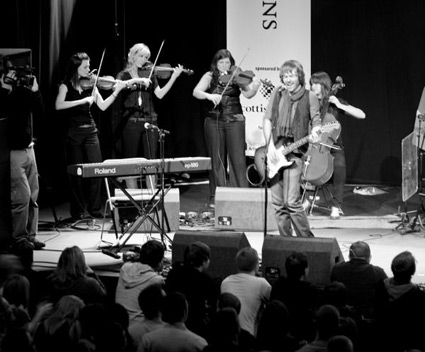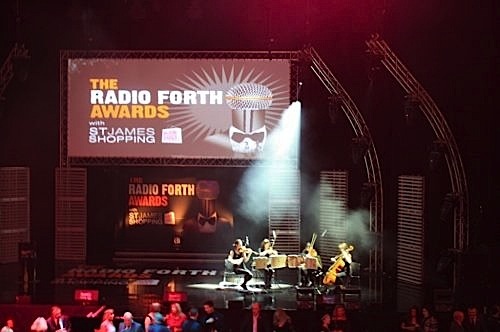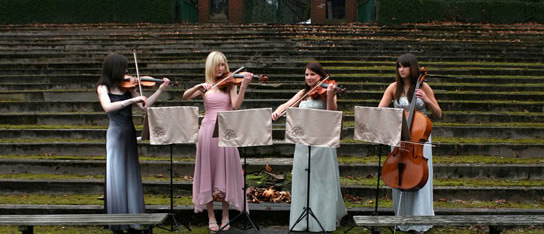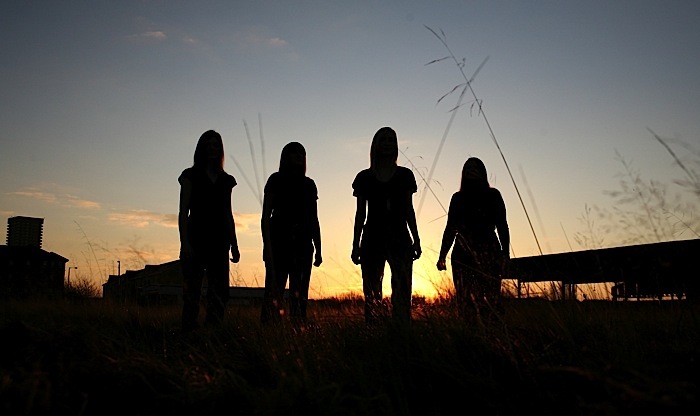 Overview
String quartet taking classical music into the 21st century.
From Bach to Beyonce, Mozart to Metallica, Sinatra to Snow Patrol
Specialise in tailor made weddings, events and stage performances
Packages include free arrangement and mp3 recording of any song of your choice
For all weddings between November and March, get the reception package for free if you book for your ceremony!
Price Range
Prices range from £500 to £2000
About
The Cairn String Quartet are taking classical music into the 21st Century! Formed in 2007, Cairn String Quartet has become one of the most respected and sought after ensembles in the Scottish music industry, performing across the UK and Europe in all settings, from intimate gatherings to extravagant products. They are equally at home playing for weddings and corporate events as they are on the concert stage.
The twelve musicians that form the Cairn String Quartet are all talented, classically trained graduates from the Royal Scottish Academy of Music and Drama (now RCS) who have played together for many years, appearing in large scale productions in venues across the UK; in small private gatherings, alongside other musicians including singers and pipers, or performing on stage together as a twelve piece ensemble in festivals around the country.
Specialising in the arrangement and performance of all genres, but particularly rock and pop, the quartet has performed with some of the biggest stars of the music industry as well as emerging talents currently storming the Scottish music scene. Previous performances include the 2011 MOBO Awards with Professor Green and Emeli Sande, a UK tour with Echo and the Bunnymen, and for the 10th Anniversary of Holyrood, attended by HRH Queen Elizabeth II. Corporate clients have included Forth Radio, Glasgow Lord Provost, Scottish Government, Chevron and
Cairn String Quartet's unrivalled and vast playlist is sure to cover your every need. Glide down the aisle to Pachelbel's Canon, swing along to Sinatra, or rock out to Guns 'n' Roses at your reception.
Not on the playlist? Cairn String Quartet work alongside RSAMD composer Richard Bett to create personal arrangements of any song you would like to be performed by the string quartet.
Having a large event? Cairn String Quartet can provide full amplification, as well as specialised lighting to give your electric quartet that extra oomph.
Cairn String Quartet have always taken pride in their efficient and personal customer service, and will be happy to answer any questions you might have regarding any event. They regularly hold showcases and other public events, where you can see us live, make requests and ask us any questions you may have.
New offer from the CSQ, buy one hour, get one hour free!
Scotland's most desired music ensemble, the Cairn String Quartet, is offering brides-to-be getting married between November and March the chance to book their unrivaled playlist with an incredible offer. Book Cairn's Ceremony Package and we will play at your reception for absolutely free!
The Ceremony package includes musical entertainment for your guests thirty minutes before your ceremony begins, accompaniment for your processional and recessional, as well as any music during your ceremony, such as hymns, candle lighting and the signing of the register. Best of all, this package includes an arrangement of any song of your choice that we currently do not have on our extensive playlist, composed by our award winning arranger, Richard Bett, to be premiered at your wedding. If you book this package for a wedding taking place between 1 November 2013 – 31st March 2014 quoting "CSQ 241" you will receive our reception package for free. With our helpful advice and extensive playlist that includes music from all genres, you can have the perfect soundtrack for the day and keep your guests entertained all the way through to your wedding breakfast.
To book:
Please note this offers applies to new bookings taken from 1 November, and for weddings that will take place in one venue, for a maximum of two hours. For weddings with a change of venue, we will offer a three hour booking for the price of two. For more information on this offer and how to book please contact us by clicking on the orange "get a free quote" button up on the right and fill in the form quoting offer code "CSQ 241" in the text box at the bottom.
New for Christmas 2013!
Please find below details of our new Christmas packages, designed with
parties in mind! For further info, feel free to contact us via Freak Music.
Have Yourself a Merry Little Christmas The Perfect Backdrop...Set the scene
and add a touch of classic festive cheer to your event.
Our Christmas Crackers include; White Christmas, Winter Wonderland, Deck
The Halls, Jingle Bells, The Snowman, Fairytale in New York, Oh I Wish It
Could be Christmas Everyday, Rockin' Around theChristmas Tree, the Home
Alone soundtrack, and many more!
Jingle Bell Rock Treat your guests to a little more snap in their cracker - go electric! Get the party started with a fully amplified 20 minute orchestral show, complete with DJ
beats, guaranteed to set your pudding alight! Suites from our electric selection box include; All I Want for Christmas is You, Merry Christmas Everyone, Thriller, Don't Stop me Now, Toxic, One Day Like this, You've Got the Love, Sweet Child of Mine, Eye of the Tiger and more.
Or, Jingle all the way, The turkey with all the trimmings... This ultimate entertainment package includes both background music for your reception and an electric set to really deck the halls.
Where are they based?
Based in Glasgow but play regularly throughout Scotland and across the UK.
Contact This Act
Check availability details & receive a free no-obligation quote directly from this Act... or simply ask any questions you might have...
Alternatively, send a single enquiry to multiple acts by adding this act to your shortlist before requesting a free quote...